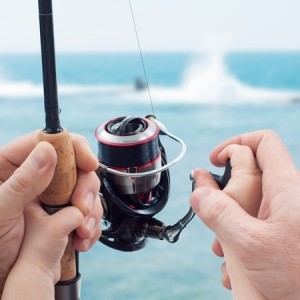 When the adults go out fishing they know exactly what they need. Typically a Fishing pole, bait and some food will be sufficient. Taking kids out fishing is a different story.
Fishing can be a great way for you and your child to bond and make memories together. It can be a time spent as a family; it also means time spent outside. Too many kids stay inside for activities with electronics and have no idea there is a great big world of adventure outside. It is your duty to be the good role model and get them outside and active, this can start with a nice relaxing fishing trip.
You need to make sure you pack essentials. The obvious things are to make sure you have a rod for each person and bait. Set the rods up before hand with the proper hooks and sinkers this will save you time and frustration. You know when you get to your fishing spot your child will want to drop the line in the water right away. If you already have it set then you can do just that. If your child doesn't already have a fishing pole make sure to get them one that will be easy to use, one button casting will be your best friend.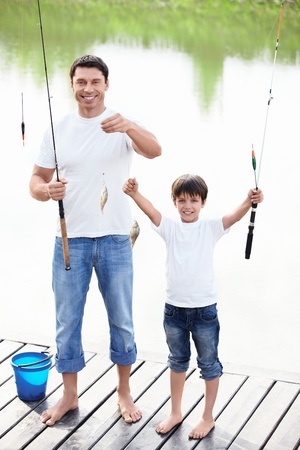 After you have the basics together gather all the extras you don't think about when you take your buddies. Pack the sunscreen, you will be out in the sun for hours and will want to protect your skin. Also it can't hurt to pack hats and sunglasses. Make sure you bring snacks and water as well. Unless you want this to be a quick trip you will want to make sure they stay fueled up and hydrated. Last and most certainly not least bring the first aid kit. Yes we know you will be safe but this could be their first time around things they have never seen before and accidents are bound to happen. Play it safe and have a good time, after all maybe you have the next great fisherman or woman standing right in front of you!