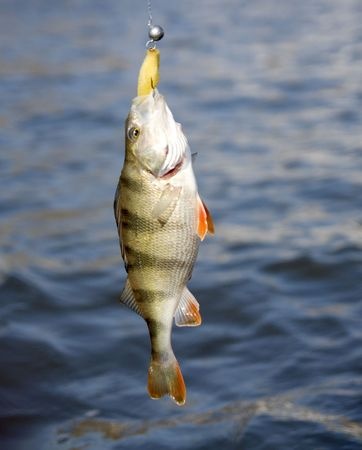 Lurking just below the surface, fishing for striped bass is always an exciting endeavor.
Reeling in a striped bass is on the bucket list of many anglers. Striped bass are strong and resilient, so it's a welcome challenge to hook them home.There are many interesting nuances about the striped bass, including the following:
Striped bass can live up to 40 years and weigh greater than 100 pounds. Although 100 pounds is rare, at least 50-pound striped bass is typical.
You can fish for striped bass after dark. Striped bass are known as nocturnal fish, which means you can settle into the quiet of the dark and engage in this unique fishing experience.
Surf fishing is one way to catch striped bass. Surf fishing is the process of wading out into the surf and casting as far as you can, aiming to get just beyond the sand bar. Once you cast, you will bring your rod back to shore, place it in a holder and wait for the striped bass to bite.
Your body will be challenged physically due to the sheer strength of the striped bass. This bass fish has a strong bite and is not afraid to put up a fight. Fishing for striped bass is definitely an adrenaline rush.
Striped bass really like natural and live bait, which enhances the fishing trip. You get a completely hands-on experience.
Dockside Seafood and Fishing Center is located in Virginia and we provide the kind of striped bass fishing experience you have been looking for. Our guided fishing trips in November and December are a half-day fishing trip where we bring you to the very best spots to fish for striped bass. Contact us today to learn more.