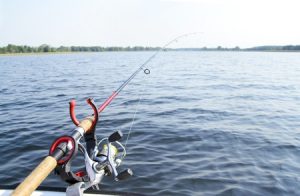 Whether you need to plan an escape from the colder weather, or you're in the mood to explore somewhere new and exciting, Virginia Beach is the place for you! There is always something to check out in Virginia Beach, and some of their most popular activities are perfect for all ages. If you need to plan your next family vacation, check out some of the favorite activities people like to do when they travel to Virginia Beach!
Fishing in the Chesapeake Bay
While you're fishing in Virginia Beach, you can catch some fantastic fish, including bluefish tuna and marlin! Being out on the water is a great way to bond with your family while limiting your screen time, relieving stress, and getting some exercise! If you enjoy fishing, or you're looking to learn, consider participating in our half-day fishing trips. You'll have the opportunity to catch some of the best fish that the Chesapeake Bay has to offer. We even make your journey stress free by including the bait and tackle for you!
Dine at Fresh Seafood Restaurants
Since Virginia Beach is located along the Atlantic Ocean, it's a great place to get fresh seafood such as crab, tuna, bass, among many others. Local restaurants serve seafood that is fresh and in-season. At Dockside Seafood & Fishing Center, you can even catch your fish and eat it too! We'll prepare it for you to eat when you dine at our restaurant. Check out our menu to see all our delicious seafood options!
When you plan your trip to Virginia Beach, don't forget to check out all the activities at Dockside Seafood & Fishing Center! To make reservations or to ask us any questions about our trips, call 757-481-4545.