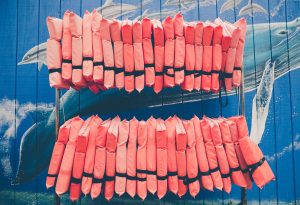 Now that summer is finally here; we should start preparing ourselves to spend more time on the water. Even if you consider yourself to be a confident boater and swimmer, you should still practice water safety at all times. As you prepare for your summer by the water, make sure you keep these important safety tips in mind.
Bring Appropriate Life Jackets for Boating
Although life jackets can feel too bulky to wear, they do plenty more than just keeping you afloat. For example, most life jackets are even designed to turn your body face up while you're floating in the water. Many life jackets are designed to keep your body temperature warm while you are out in the water.
By law, all boats must carry U.S. Coast Guard-approved life jackets for each passenger on the boat. When you're shopping for a life jacket, you'll notice that there are plenty of jackets to choose from. Including ones with convenient pockets and straps to help carry fishing supplies. Just make sure that if you choose to wear one, it's the right size!
Avoid Going Out on The Water Alone
For your safety, you should always avoid going out on the water alone. Accidents can happen, and if you're on your own, you won't have anyone to help you. It's always best to create a buddy system or go out with an organized group of people. Not to mention, it's always more fun to have somebody to talk to while you fish. Plus, you can feel more relaxed knowing that someone is there to help you if something were to go wrong.
Reconsider Alcohol Consumption
Although it may be enjoyable to have a drink by the water, if you're going boating or fishing, avoid drinking alcoholic beverages. Alcohol impairs judgment, coordination, and balance. Plus, if an accident were to happen, it can affect a person's ability to swim well and lower one's body temperature.
Remember, operating a boat under the influence of alcohol or drugs is illegal. Don't put your passengers in danger!
Keep an Eye on Children at All Times
When you're out on the water, always keep an eye out on the younger passengers. Before getting on any boat this summer, spend time teaching your children water safety tips, including teaching your little one how to swim if they don't already know. If you're an adult and you're going to be supervising children near water, another great tool to have is to learn how to perform CPR in the case of an emergency.
Check the Weather Before Heading Out on The Water
Of course when we think about boating, most often we imagine the weather being warm and sunny. However, as we know, that's not always the case. Before adventuring out on the water, make sure that you are checking the weather conditions for the day to see if you need to take any extra precautions.
If you see that the weather is supposed to be warm and sunny, you may want to layer up with sunscreen throughout the day to avoid burning. If you notice that the weather is calling for gusts of wind or an approaching storm, you may want to take preventatives for seasickness or avoid the water altogether.
Don't Overload the Boat with People or Equipment
If you're a passenger on any boat this season, make sure you are following the capacity restriction, so you avoid putting anyone in danger. Overloading your boat with people or equipment can unbalance your craft and increase the likelihood of a passenger falling off. Each boat should have a capacity plate that includes the maximum number of adults, the maximum gross load, and the maximum size of the engine that your boat can legally carry.
Remember, with higher waves, a heavier boat is harder to control and is more likely to take water. Stay safe and always follow the legal guidelines.
Book a Safe Fishing Trip
Stay safe on the water this summer and book a safe fishing trip this summer with Dockside Seafood and Fishing Center! Call us today at 757-481-4545 to make your reservations!